Keep Your Business Running with Reliable IT Support Day and Night
Whether your IT infrastructure is small or large, simple or complex, you need your systems to keep running effectively so your business can too. Key Insite can manage all your IT services and provides complete IT maintenance and support 24 hours a day, 365 days a year. We believe that prevention rather than cure is the key to great support. Through our remote monitoring services we aim to identify issues before they cause a problem but when you just need help "right now" our dedicated 24/7 helpdesk team is only a call away. We always strive to solve problems before they happen but when issues inevitably arise we pride ourselves in quick resolution. You will have a dedicated account manager and our helpdesk staff are always available to talk you through the solution in a language you understand.
Our team is your team
We are available all day, all night and during bank holidays, to provide you with the computer and general IT support services you need. You'll always deal with real and friendly people, based in the UK and no automated telephone services.
If something isn't working and 2 or more people are affected, we'll start working on it within 10 minutes.
If just one person is affected within 30 minutes.
For other requests, we'll start working on it within a maximum of four hours.
How It Works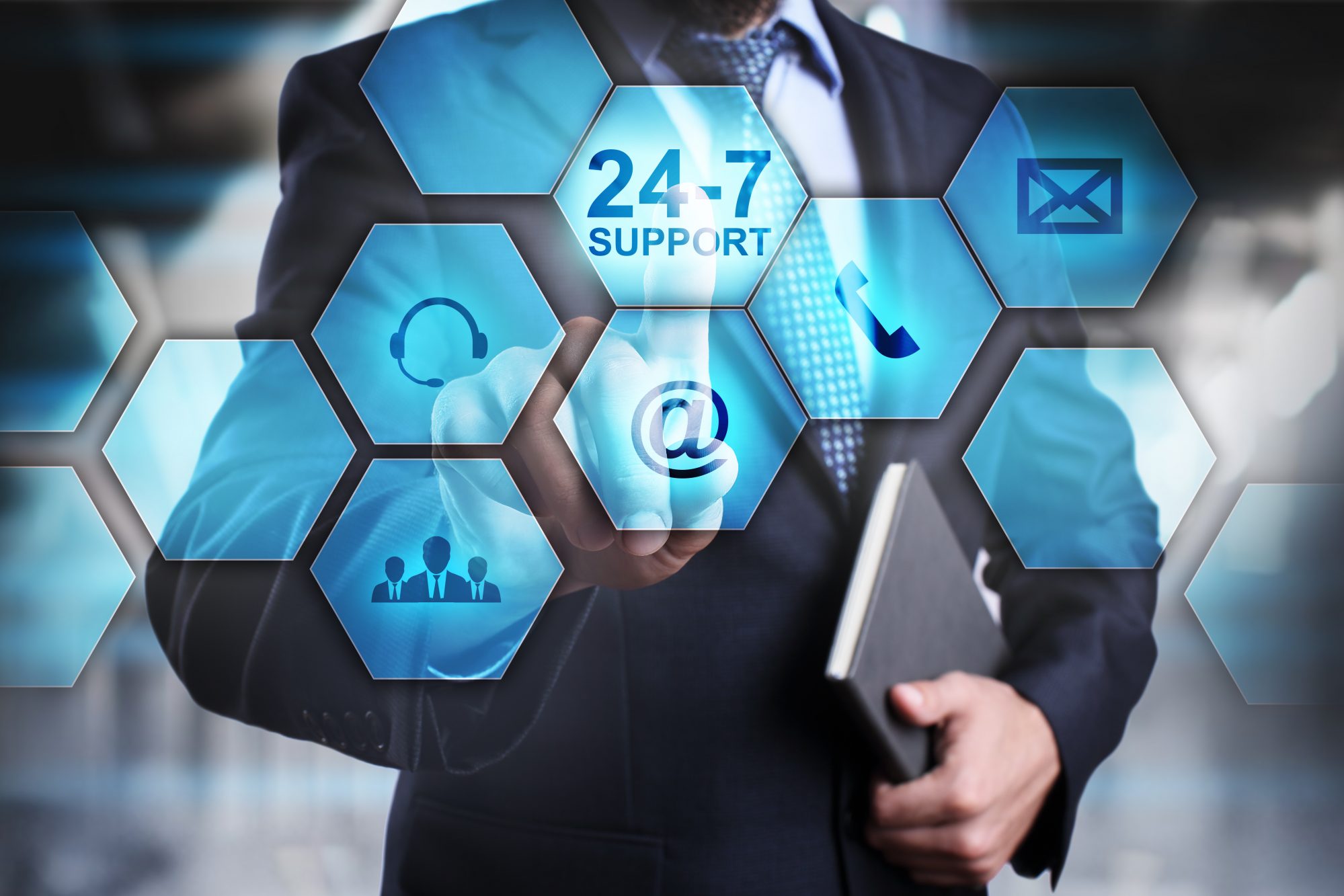 You can log any requests or issues over the phone, by email or using our secure online portal.
You can also use the portal to track your requests as they are dealt with by our experts.
Your ticket will be logged by an experienced engineer.
Many IT companies just employ staff to answer calls and enter the tickets. We believe this wastes your time.
Why Use Key Insite
Monitoring and Maintenance It's not just about fixing things should they go wrong, but also about keeping them up-to-date and working in the first place to ensure your systems are performing well.
Strategic IT Support IT is about more than your systems. It's about your business plans and is fundamental to the execution of your strategy. We work closely with you, to ensure your IT is aligned with your overall business direction.
Anywhere Support Whatever your issue, we'll deal with it. If it can't be dealt with when you call us, we'll send one of our experts to your office or place of work.
Personal Support You will have your own dedicated account manager who you can always rely on to be available when you need them.
FAQ's
 Q: What are Managed IT Services?
A: Managed services is the proactive practice of outsourcing IT management responsibilities and functions. By taking a proactive stance with your network security, systems, and application patching, and by employing comprehensive backup and recovery services. Our Managed Services provides businesses with 24-hour monitoring to immediately identify and correct potential issues as well as to provide remote and onsite maintenance and support.
Q: Why do I need Managed IT Services?
A: Every business of every size in every industry must take a proactive approach to IT management in order to increase productivity, reduce downtime, improve cybersecurity, and achieve better cost predictability.
Q: What are the benefits of Managed Services?
A: One of the biggest benefits of managed IT services is the cost savings that businesses experience by making business IT support costs more predictable and manageable. A managed service approach will also provide businesses with comprehensive security, customized backup and recovery solutions, and state-of-the-art cloud storage and hosting.
Q: What size business is a good fit for Key Insite?
A: Any business can benefit from Managed Services with Key Insite, but we are especially well-suited to small and medium businesses that cannot cost justify having a full IT staff on payroll or cannot afford a CIO. Any business that is looking to strengthen their security, develop powerful business continuity processes, and work with a dedicated partner and virtual CIO will benefit from Key Insite's services.
Q: What industries does Key Insite serve?
A: Key Insite serves most industries, as business technology is common across industry verticals. We also have specialized knowledge in the legal, property, construction, security, health and beauty and healthcare industries that make us a particularly strong partner.
Q: Does Key Insite provide afterhours emergency support?
A: Yes, Key Insite provides 24/7 support 365 days a year.
Q: What kind of service response can I expect?
A: Key Insite guarantees 1-hour response but the typical response is measured in minutes.
Q: Does Key Insite provide hardware and software?
A: Yes, we can supply all major makes of both hardware and software usually at cheaper prices because of our buying volumes. 
Q: Does Key Insite help manage my IT assets including hardware and software?
A: Yes. Key Insite takes a proactive approach to managing IT assets, including managing the life cycle of hardware and ensuring updated licensing and patching of all software.
Q: What differentiates Key Insite? Why Should I Choose You?
A: Key Insite is a committed partner with a strong focus on service. We pride ourselves on our ability to understand your business and your customers so that we can customize our service to you and ensure that you are able to provide that same commitment to your customers. We are dedicated to providing predictability of service, cost certainty, and responsiveness. Our organizational maturity, extensive senior talent, expertise, and effective systemswill help you achieve your business goals.
Q: How much does Managed Services cost?
A: Key Insite don't do off the shelf pricing packages. We offer an individually tailored solution for all our clients. Our Managed Services are therefore priced as a bespoke support package created and adapted to your needs.  
Q: Does Key Insite support the Cloud?
A: Key Insite provides private, secure cloud services (as well as public cloud services through ??) We offer hybrid choices that best meet your company and your budget needs. See more in our Cloud Services FAQ.
Q: Does Key Insite have colocation?
A: Yes. Key Insite has servers, storage, networking and security that allows us to deliver standard and customised IT services and can ensure data and system residency.
Q: What geographic area do you support?
A: Key Insite is based in Slough, Berkshire and supports the South East of England. We support clients predominantly in Berkshire, Buckinghamshire, Hertfordshire, Middlesex, Oxfordshire and Surrey but also some of our clients' international offices.